Welcome to Rokkasho Elementary School !
Obuchi Elementary School boasts its sturdy pillars in the exceptional village of Rokkasho located at Shimokita Peninsula, Aomori Prefecture in Northern Japan. Obuchi ES, as the village's elementary school,is situated amidst an alluring environment where international science and technology facilities harmoniously coexist with majestic bodies of water such as lakes, rivers, and ocean. Rokkasho International School(RIS),an international school run on a commission by the Aomori Prefectural Government, stands next to Obuchi ES. The brotherly bond between the two schools heightens both the Japanese and international students' exposure as they exchange various cultures and nationalities.

The village's ardent desire to promote quality education has been evident through the continuous improvement of the school facilities, specifically by gearing all classrooms with air – conditioning units and individual lockers for students' convenience, upgrading information and communications technology (ICT) equipment to enrich the students' 21st century skills, administering examinations to assess students' academic growth, providing assistance to students taking examinations (e. g. language proficiency tests, etc.), and committing a number of school buses to accommodate the students' transportation needs.

English language education, on the other hand, has been improved by appointing an assiduous native Assistant Language Teacher ALT who, by his rich educational background and expertise, catalyzes the students' interest and capacity to communicate and be globally competitive.

Currently, 213 Japanese students, 21 faculty and staff, and 4 international school students strive together in creating a unique learning environment that upholds the principle: "Working Together as One "

---
SCHOOL VISION / MISSION
policy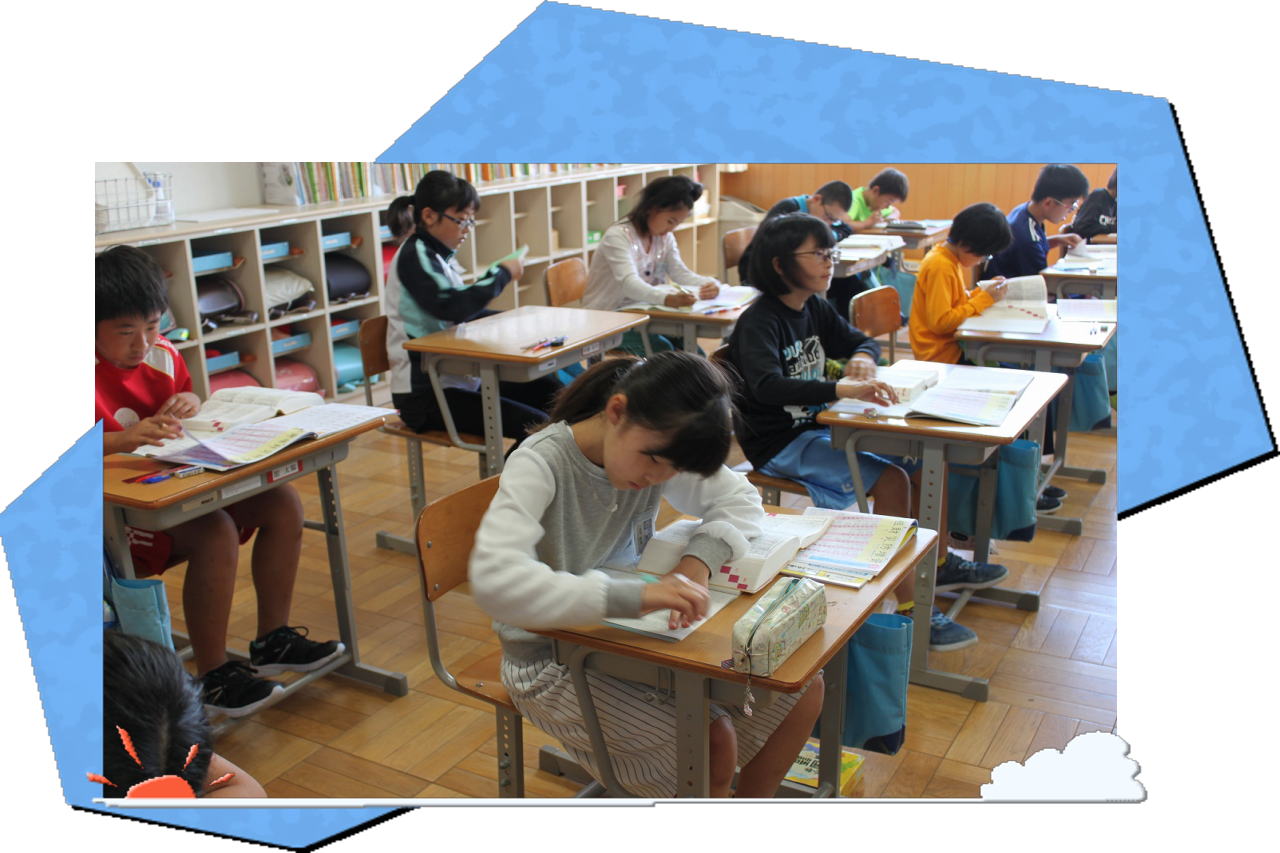 Rearing children・・・
 who are academically
        - proficient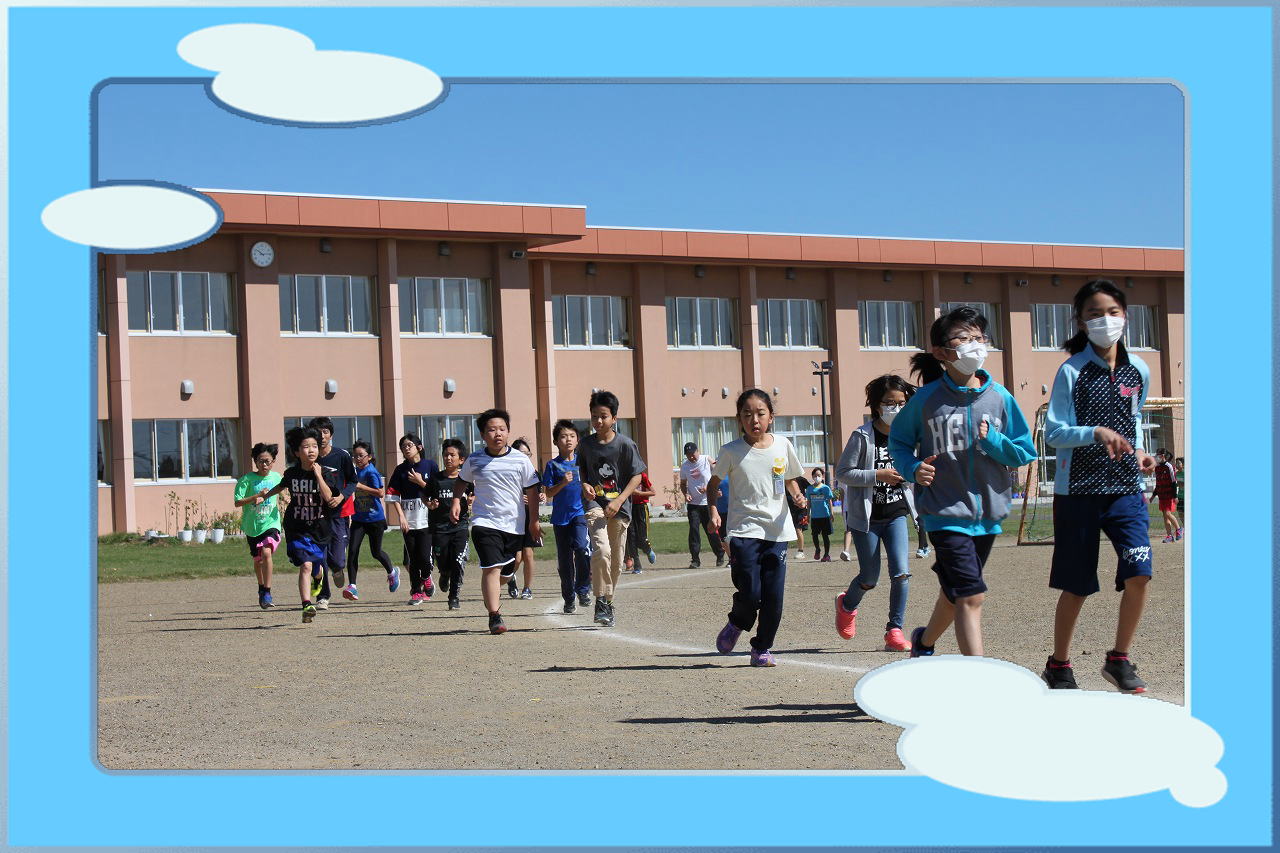 who enjoy a comfortable and           convenient life



who consider health as wealth

INTERNATIONAL EXCHANGE  &  LEARNING ENGLISH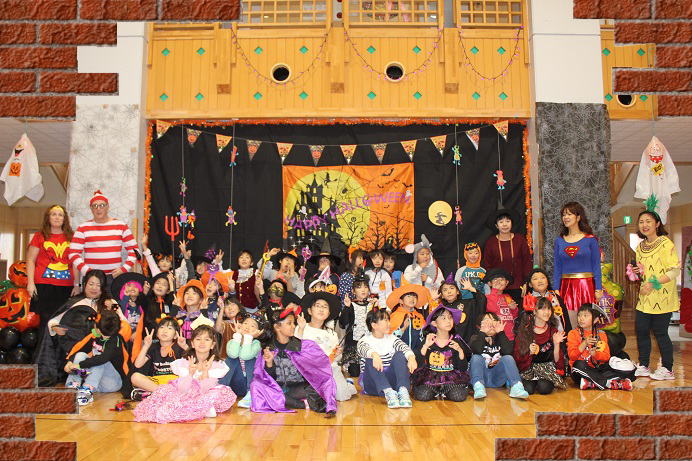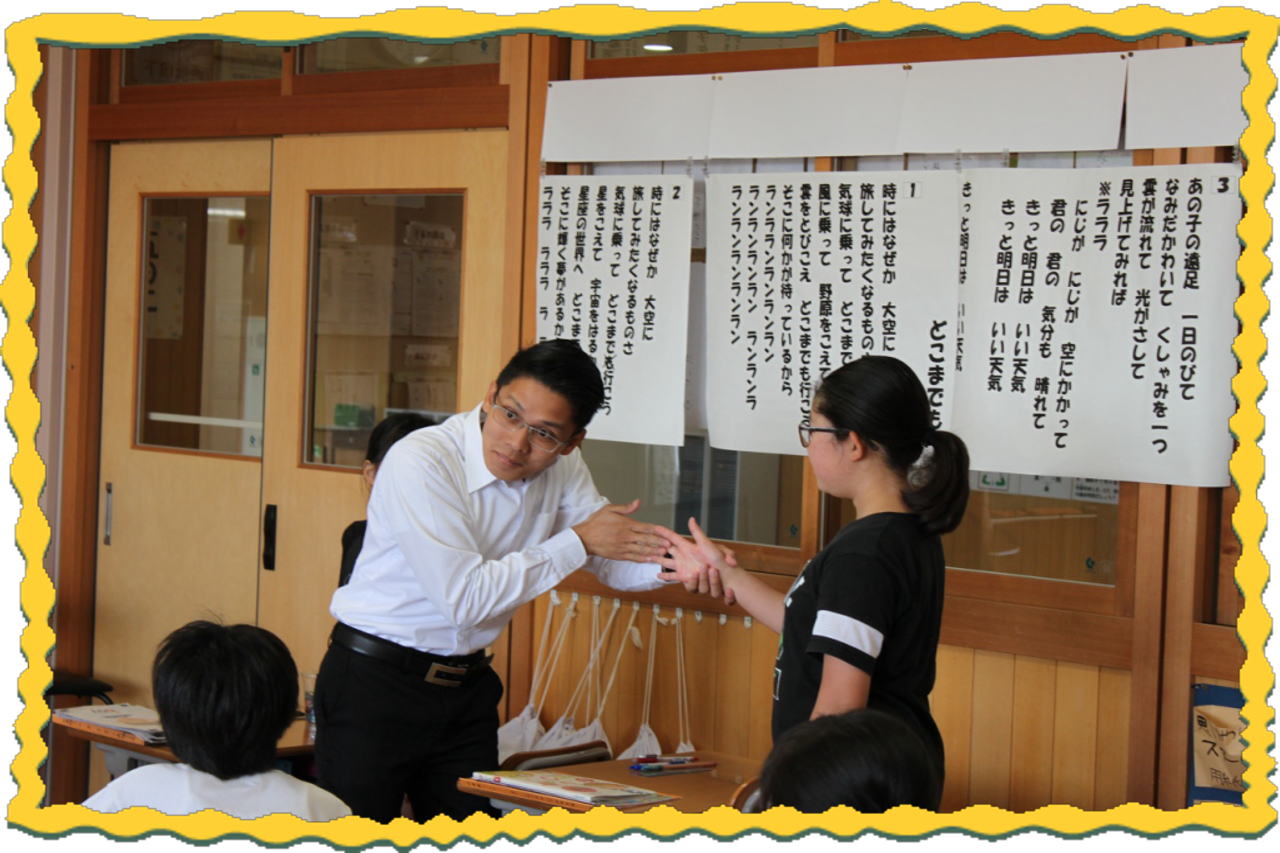 Immersion with
Rokkasho International School(RIS)
students,faculty,and staff
Appointment of native Assistant
Language Teacher(ALT) as staff
---

Obuchi Elementary School
1304-1 Nozuki Obuchi Rokkasho Kamikita gun Aomori 039-3212, Japan
Tel 0175-72-2016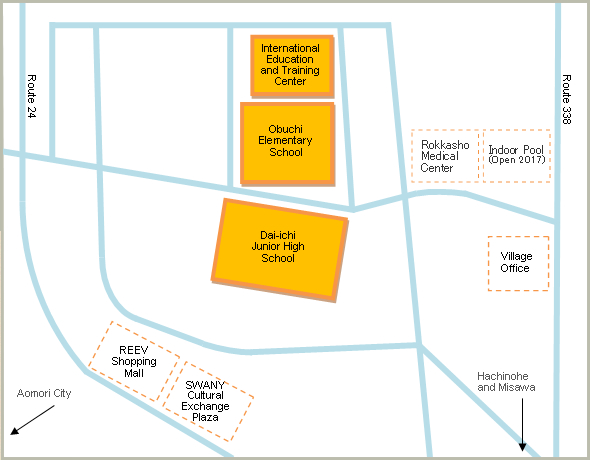 ・About 50 min.by car from Shichinohe Towada Sinkansen station
 (3 hours 20 minutes to Tokyo)
・About 45 min. by car from Misawa Airport
 (1 hour 10 minutes to Tokyo)
・About 100 min. by car from Aomori International Airport
 (flights to Tokyo,Sapporo,Osaka,Nagoya and Seoul)
---